Announcement: ATA e-business Forum 2017
04/2017
warp it is looking forward to the 2017 ATA e-business Forum in Amsterdam. Because of our very good experiences at the least ATA e-business Forums we want to join again to meet our customers and partners. For you this is a good opportunity to get in contact with us and learn more about our excellent products and services.
We want to inform you about our services in the area of SPEC2000 communication, integration of industry specific standards like SPEC2000 into SAP ERP or any other ERP system.
Our product "eCERT Electronic Part Certification" is an interface for your SAP ERP environment for processing regulatory documentation electronically.
"SPEC2000 XML Package" is supporting SAP communication platform SAP PI/PO to integrate SPEC2000 messaging.
The "xSPEC2000 ATA XML Converter" is our tool for converting SPEC2000 file format to SPEC2000 XML and provides also messaging functionality in J2EE environment. But we can customize also any predefined interface for your ERP system.
If you are interested in getting in contact with us or a product presentation please do not hesitate to meet our specialists.
For planning your visit you can schedule your appointment.
Please contact Mr. Werner Magerl
e-mail:This email address is being protected from spambots. You need JavaScript enabled to view it.
phone: +49 175 4177003

We are looking forward to seeing you at the ATA e-business Forum 2017 in Amsterdam.
Recertification of SPEC2000 XML Package 2016
06/2016
New certifcation facts:
ATA SPEC2000 Version 2016
SAP PI 7.3 Platform
The existing versions will remain available for the foreseeable future.
Sponsoring SUGAIR 65 in Hamburg
>
>>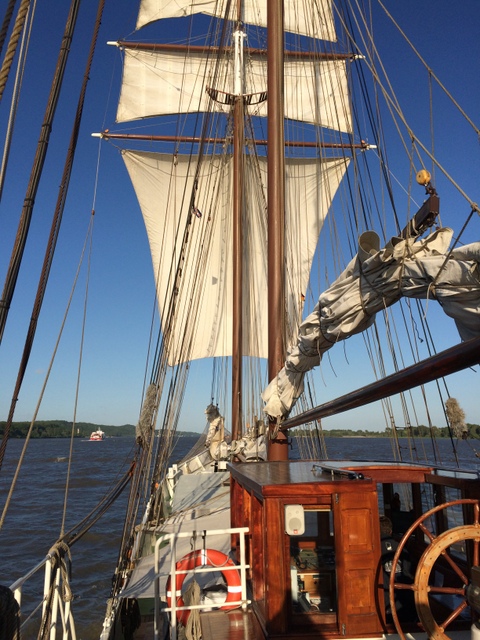 06/2015
warp it was Sponsor of the SUGAIR 65 Meeting, which took place on the 02.-04.05.15 in Hamburg
SUGAIR is SAP's global user forum for all topics related to the processes in maintenance, repair and overhaul within commercial and defense aviation industries.
We have been presenting our products and services in the area of Aerospace & Defense.
One highlight was the presentation of the project "SPEC2000 Upgrade 2014".
warp it has developed in this project the new changes and updates of version 2014 of the ATA SPEC2000 specification into the SAP SPEC2000 Modules.

All additional information can be found on our website and with this link:
--> SUGAIR 65
As Sponsor of this meeting we could organize a sailing trip on the river Elbe,
which was a good opportunity for all participants to meet each other in a relaxed and entertaining atmosphere,
where everbody could experience Hamburg from its "fresh" side.
warp it is looking forward to a good working relationship.
ATA e-business Forum 2015: June 11.-13. Orlando/FL
06/2015
warp it thanks all who joined the ATA e-Business Forum and for the interest in our products and services.
This forum was a great success for us and we will provide the best support for our customers in the future again.
We want to provide you two presentations for your products presented at the forum:
 
Our new product "eCert Electronic Part Certification für SAP ERP" is a basis module for SAP ERP system to integrate electronic message formats for part certificates used airline business.
With the software tool "MATCONF" we offer an integration between construction, technical documentation und material planning.
This tool is used for civil projects, offers standards for airline business (SPEC2000, iSPEC2200) and also for military projects using ASD S2000M standards.
You can find all other details for our products and services on our website.
New industry software package xSPEC2000 ATA XML Converter
07/2008

Increase reliability, reduce costs using proven industry standards. warp it AG proudly announces its new industry software package xSPEC2000 ATA XML Converter. Allowing conversion of customizable flat files (including EDIFACT/X12) to SPEC2000 Type B and/or SPEC2000 XML and back.
Read more ...